Instrument Talk pInstruments are officially Certified Carbon Neutral
15th July 2020 Print this page Email a friend
pInstruments are officially Certified Carbon Neutral
As a team of musicians, parents and teachers, pInstruments care very much for the impact they have on our environment, both individually and as a company.
As consumers, just like you, pInstruments buying decisions are influenced by how sustainable the products are that they buy for their family. We're delighted therefore to be able to share that Warwick Music Group and all their products: pBone, pBone mini, pTrumpet, pCornet, pTrumpet hyTech, pBuzz and pBugle - are Carbon Neutral.
What this means is that the carbon emissions caused by their instruments have been balanced by funding an equivalent amount of carbon savings elsewhere in the world. These savings are generated through helping to fund renewable energy projects and energy efficiency projects - many of which bring additional social and community benefits in developing countries as well as reducing greenhouse gases.
Is plastic a more sustainable choice?
Disposable plastics present a huge problem for the planet. According to Greenpeace, "A truckload of plastic enters the ocean every single minute and UK supermarkets produce 800,000 tonnes every year."

This is scary stuff, why would you even entertain buying a plastic trumpet and trombone? The simple answer is that plastic instruments are not disposable like bags or straws. They can last many years and in their case are made from fully recyclable ABS plastic.
Brass instruments in contrast are actually worse for the environment, use a lot more energy as well as some pretty nasty materials in their manufacturing processes such as lead and nickel.

Plastic therefore can be a more-sustainable choice, but it is not a catch-all for every plastic musical instrument maker – far from it!
Plastic instrument manufacturers bear an even greater responsibility because, unlike the traditional brass instrument manufacturers who cannot easily change the way they manufacture, it is so much easier for us to be sustainable and make greener choices for our planet.
---
Their Impact
They recently commissioned some research with Keele University to assess their own impact. They were delighted that their hard work around sustainability and the environment has in fact saved the equivalent of over 72,000 trees to date!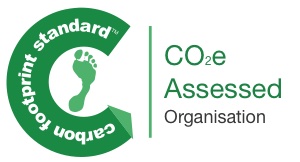 In 2020, they also began a very detailed analysis of their carbon impact for the manufacturing and distribution of all their products. They engaged the UK's leading sustainability assessor and validator, Carbon Footprint, to independently audit their findings.
This included: a detailed investigation of the materials they use, the distance every product travels from its suppliers to the sea ports, transport by container ships, and then lorries to the end retailers and the end of life disposal by their consumers.
Below are the average kg of CO2 emissions for each of their instruments. Now, having gone through this assessment they are focusing on how they can reduce their CO2 emissions in the future such as changing the material for their nylon bags to a more sustainable fabric and using more efficient forms of transportation.

Carbon Offset certified projects
Now they have had their carbon impact independently assessed, they are then able to offset their impact each year. They decided to do this by supporting two certified projects which they felt best reflected their values as an organisation.
1. Fuel Efficient Stoves For North Darfur Women, Sudan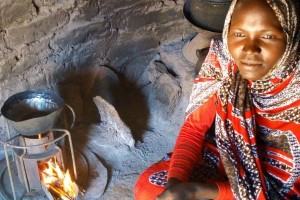 This project replaces three stone fires with EzyStove®, which facilitate 40% in wood savings. The stove also reduces smoke particles that are harmful to the eyes and lungs by 70% as well as promotes other socio-economic benefits.
The revenues generated by the sale of the carbon offsets contribute towards expanding the project with 50% of the stove costs, the assembly of the stoves, training for women, monitoring, project management and payment facilities for beneficiaries to keep the costs of the stoves at an affordable price.

Working across 10 villages within two localities, the project alleviates poverty through savings in time and money, advances gender equality by providing managerial capacity development to women and reduces greenhouse gas emissions associated with burning non-renewable biomass in a resource-deprived region.

This cooperative project between the funding partners, the Women Development Association Network (the implementing entity) and the UN World Food Programme (the technical advisor), is the first of its kind in Sudan.
Distributed around 5,000 stoves in 10 villages
Reduced approximately 20,000 tCO2e
Saved 13,000 tonnes of wood
Enabled many healthier and cleaner kitchens
Created savings and reduced the energy budget for every-single (100%) household participating in this project
Facilitated cooperation and provided an additional source of income through the recruitment of local communities for the stove assembly
Empowered women and strengthened their financial management capabilities.
2. Providing Wildlife Habitats And Helping Kenyan Reforestation
The Kikuyu escarpment forest with its great mixture of both large and small wildlife animals, birds and butterflies, has been the beautiful gateway to the Great Rift Valley until degradation trend struck. This environment is the source of water and thus livelihood to the neighbouring communities.

In just a few years, wanton and deliberate destruction of the escarpment environment through charcoal burning, logging for timber and fuel wood, ring-debarking of medicinal trees and overgrazing has resulted to virtual depletion of forest vegetation cover. This has in return resulted to drying of springs/rivers/streams, soil erosion, emigration of wildlife/birds, scorching sun, human-wildlife conflict and the scarring of once a beautiful scenic landscape that generated some income through tourism.
Sustainable benefits include:
Poverty reduction through employment creation
Water catchment areas will be conserved providing water/food security
Birds, butterflies and other wildlife habitats will be conserved and others created
Bees attracted by the trees in flowering seasons will benefit the community through sale of honey hence reduce poverty
Sale of fruit will help the community earn extra income
Nutritional Benefit from some of the fruit trees planted like the Avocado trees which are of great nutritional value
Ecotourism will be promoted with better forests giving alternative occupation to those previously engaging in destructive forest activities
The pastoral communities will have pastures for their animals during drought times
Some of their teams have orphans and Persons Living With HIV/Aids (PLWHA)
The trees also assist in the prevention and control of soil erosion
Beautification of their locality and the roads